Mercer Medicine Peach County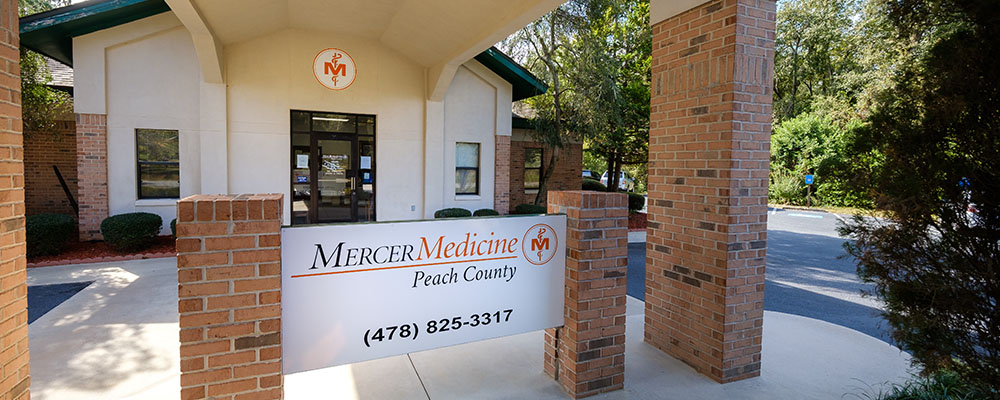 On October 2, 2023, our current Peach County location for Mercer Medicine will relocate to 57 Martin Luther King Drive in Reynolds, GA. This new location is halfway between Macon and Columbus and is still conveniently located for our patients in Middle Georgia, approximately 25 miles from Byron, Warner Robins, and Perry. Mercer Medicine Taylor County will offer on-site primary care services including x-rays, lab testing, immunizations, telehealth, among other services with state-of-the-art equipment, and plenty of space.
New location, same care. Our entire medical, clinical, and reception staff will continue to work at the new practice location. There will be no change to our current practice operations or our insurance plans. Our staff is here to make this transition as smooth as possible for you. Our phone number will remain the same, so you can continue to reach us at 478-825-3317 with any questions.
New Office Location:
MERCER MEDICINE TAYLOR COUNTY
57 Martin Luther King Drive • Reynolds, GA, 31076
Phone Number: 478-825-3317.
Office Hours: Monday - Friday 8:00 a.m. - 5:00 p.m.
Providers at this Location